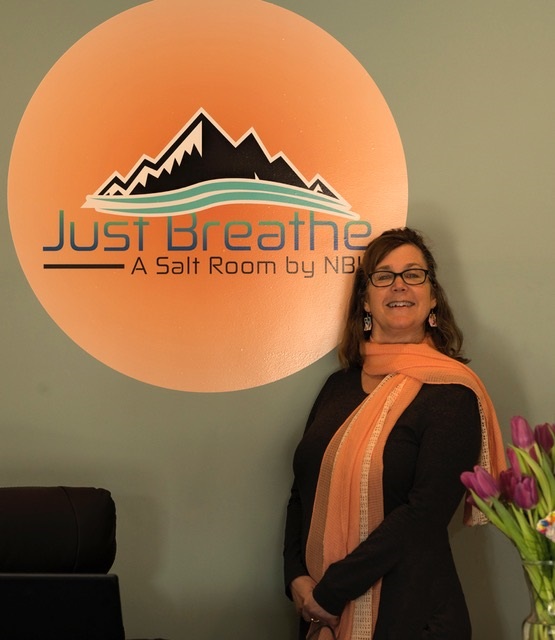 I am reading a fascinating business book by Simon Sinek, "Start with Why." This book has me thinking. Thinking about where I have come from, where I am now, and my plans for the future.
What I am often surprised by is that many people do not know my background. I am not shy about admitting that I worked in hospital laboratories for over 30 years.
I began my career in the blood bank at a cancer center during the same time period that the testing for the HIV virus had just become a part of the blood screening process. Regulations, at least back then, required that we freeze samples of every unit of blood collected and, as new viruses and diseases evolve, test those samples, some of which went back 10 years. I spent weeks, pulling samples, thawing them, testing them and recording the results. Positives had to be retested as confirmation and then passed to the Medical Director who had the unfortunate job of letting those donors know that they carried the virus.
At the cancer center, we were working hard to protect our patients and help their journey through cancer be as easy as possible. I loved working there. I enjoyed my co-workers and the few patients that I had direct contact with and recognized that we were all there with a similar goal, to beat cancer.
Years later, I followed one of my bosses to a hospital in the Back Bay area of Boston. As much as I enjoyed my time at the cancer center, my personality worked much better at this new hospital. I still worked in stem cell technology and was still working with cancer patients, but I was also working in the blood bank managing blood for other conditions, including trauma. I had evolved into a very strong blood banker and problem solver and at this job, I was saving lives in minutes instead of months or even years.
This hospital treated patients from all over the world. Some could pay out of pocket and others could not. We had a very poor population that was served by this hospital and there were actually bathrooms that the staff avoided because it was understood that these bathrooms were regularly used by the homeless. Security, and everyone else, just turned a blind eye. Why? Because the culture of this hospital was such that the whole staff, from the CEO to housekeeping, treated everyone with the same level of dignity and respect and we all did our best to see that they all received the same level of care. I personally knew the CEO at this job. She would frequently hold general meetings, had come to the blood bank every time we passed an inspection, of which there were many, and even helped us celebrate the supervisor's 50th birthday. She was a PERSON and hard not to like and want to work hard for because she shared our beliefs.
THEN, I made a bad decision. I accepted a job at another hospital in Boston. It was a promotion for me but I hesitated to take it because it never felt right. The day I did accept it, I found out that the woman that I thought was going to be my supervisor had been escorted out by security. The lab was beautiful new and shiny, but it was in the sub-basement and we never saw the light of day. The hospital was the largest hospital I have ever worked for. It took me 6 months to be able to comfortably find my way around and I never got to know anyone because the staff rotated so quickly and there were so many of us. It wasn't any of this that made me not like it there though. What I now know is, I I did not understand the culture. I could not figure out the WHY of the place and, because of that, I couldn't figure out how I fit in.
I left that position thinking that I had out-lived my time as a laboratorian and, in many ways, I think that is still true. I had discovered salt rooms on a retreat and knew that they could help a lot of people. With a strong science background, I went into providing salt therapy from a medical viewpoint, but I have quickly learned, that salt therapy and the general art of relaxation has a spiritual component too.
Looking back on my journey, I realized that I have a new WHY. This new WHY is to create a community where people can come to heal physically and spiritually. It starts with a group of amazing, like-minded people who have blessed my path and are working side by side with me to build this community. I have continued on my journey through Functional Medicine and, using my education and problem-solving skills, help people physically heal as does Linda, a Trager Practitioner. I have learned that many times the physical problems are tied into the spiritual. With that in mind, we also offer Guided Meditations (Francesca), gentle movement classes with breathing exercises (Mimi), Transformational Reiki (Francesca and Mimi!), and Hypnosis (Deb). We are adding new practitioners all the time and I am excited to announce that we now have an ear candling here twice a month and are working on bringing in two massage therapists and an angel practitioner.
Please, stay tuned as we continue to expand and build this wonderful community and thank-you for your love and support as we help each other to heal, physically and spiritually!
If you are looking to book an appointment with any of our amazingly gifted staff, please call Just Breathe at 508-366-8292.